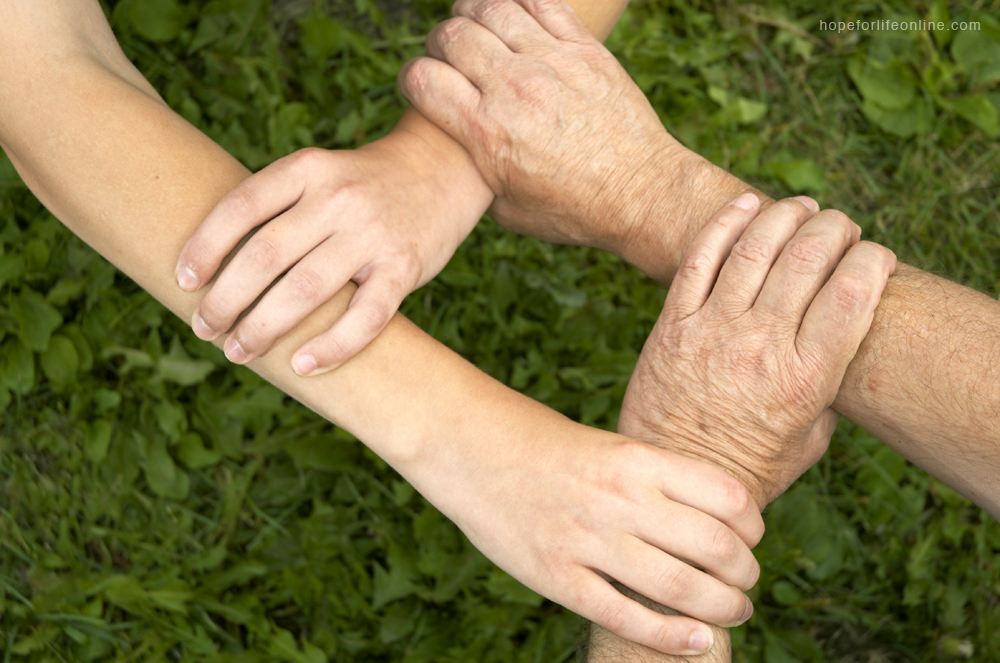 Do not forget to do good and to share with others,

for with such sacrifices God is pleased.  

[Hebrews 13:16]
Hope For Life is committed to providing counseling to individuals, families, and churches, regardless of one's financial means. There is no set fee for the counseling we provide to the community, or for most of the online resources made available worldwide on this website.
We are blessed by the partnership and support of those who are also committed to the faithful ministry of God's Word, and who have the desire to stand with us – to enable the hope and truth of the Scriptures to change lives for the glory of Jesus Christ.
If you would like to be a part of the ministry of Hope For Life, we would be privileged to have you come alongside us. Donations may be completed securely online, or sent to our mailing address. Hope For Life is a 501(c)3 charitable organization. All gifts are tax-deductible.
AVAILABLE TO EVERYONE
Many counseling services (Christian or otherwise) charge upwards of $150 per session, and often more. It goes without saying that very few can afford this. In contrast, from the first day the ministry of Hope For Life started, we have never charged a fee for biblical counseling. Instead, we have committed to operating on a donation only basis. We believe that God has called us to provide the hope of His Word to anyone in need.
We have found that when people are struggling, often it is across the board–relationally, spiritually, and financially. The problems in these areas are frequently interrelated. Therefore, many people that need counseling and equipping are unable to pay for it–a truly terrible place to be. What they need then is for the body of Christ to come alongside them with help and support.
WHO RECEIVES COUNSELING?
Here are a few examples of people Hope For Life has counseled at no cost in just the past year alone:
Abused Wives
Missionary Families
Abandoned or Single Moms
Elderly Retirees
Unemployed Parents
People on Disability
Grandparents Raising Grandchildren
Families Devastated by Addictions
Individuals & Couples Damaged Through Pornography
Newlyweds Just Getting Started
Soon-To-Be-Wed Couples in Need of Pre-Marital Counseling & Equipping
Widows
Single Income & Homeschooling Households Struggling to Make Ends Meet
Families Torn Apart By Divorce
Brand-New-To-The-Faith Couples in Dire Need of Discipling & Equipping
Women Dominated by Eating Disorders
People Coming Out of Prison
Men & Women Struggling with Life-Dominating Sexual Struggles
"Regular Folks" Who Simply Can't Afford Counseling
Seeing this list, some might argue, "Well, these people can get counseling through the state." But, while this may be the case, fans of biblical counseling will tell you there really is no comparison.
As one woman put it (stopping halfway through our first counseling session), she "learned more in the first thirty minutes of our time together than she had in five years of counseling through the system."
THE HOPE FUND
With this in mind, the Board of Hope for Life has created The Hope Fund for those needing godly counsel but who are unable to donate to the ministry. We ask that you would prayerfully consider joining with us–as a family or as a church–in contributing to the needs of others by giving to the The Hope Fund. Perhaps you might also consider encouraging your church to partner with Hope for Life as we counsel and equip the Body of Christ as a whole.
Hope for Life's focus is not merely to provide counseling or to just solve current problems. Instead, it is to share the Good News and make disciples by encouraging and equipping the Church to be "more than overcomers," and to provide these crucial elements of the "Great Commission" without requiring payment. But we cannot do this alone. Such a great endeavor, Christ's Commission, requires many helping hands.
If you would like to provide life-giving counseling and discipleship to people in need, please consider partnering with us by contributing to The Hope Fund. Your giving will go directly towards changing lives and producing real and lasting fruit—fruit that has been evident for well over a decade here in our community, and beyond. You may never know who you will help encourage and disciple, but you can be confident that your giving will make an eternal difference.
WHY SUPPORT HOPE FOR LIFE?
"I support Hope for Life Biblical Counseling financially because I know it works. God's powerful Word spoken into a person's life in a time of desperation, confusion and helplessness provides much needed hope, guidance, and direction. Lives are transformed and our God is glorified. Likewise, your investment is a powerful testimony that you too believe that someone's life can be changed by hearing and applying God's word in a time of true need." – A Ministry Supporter
Save
Save