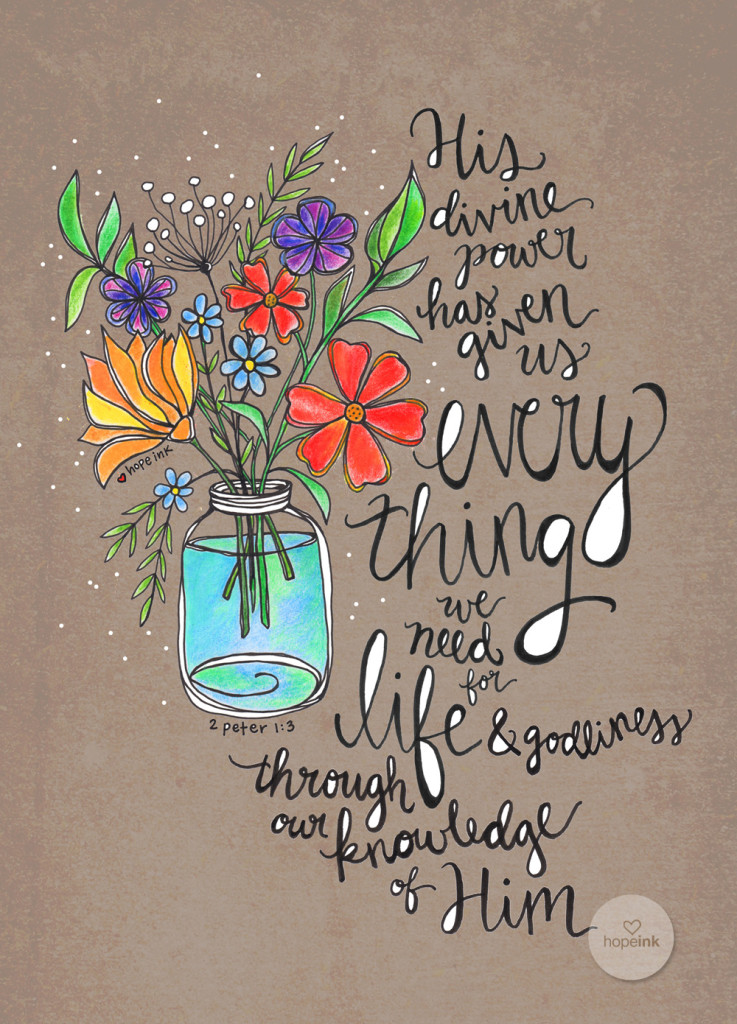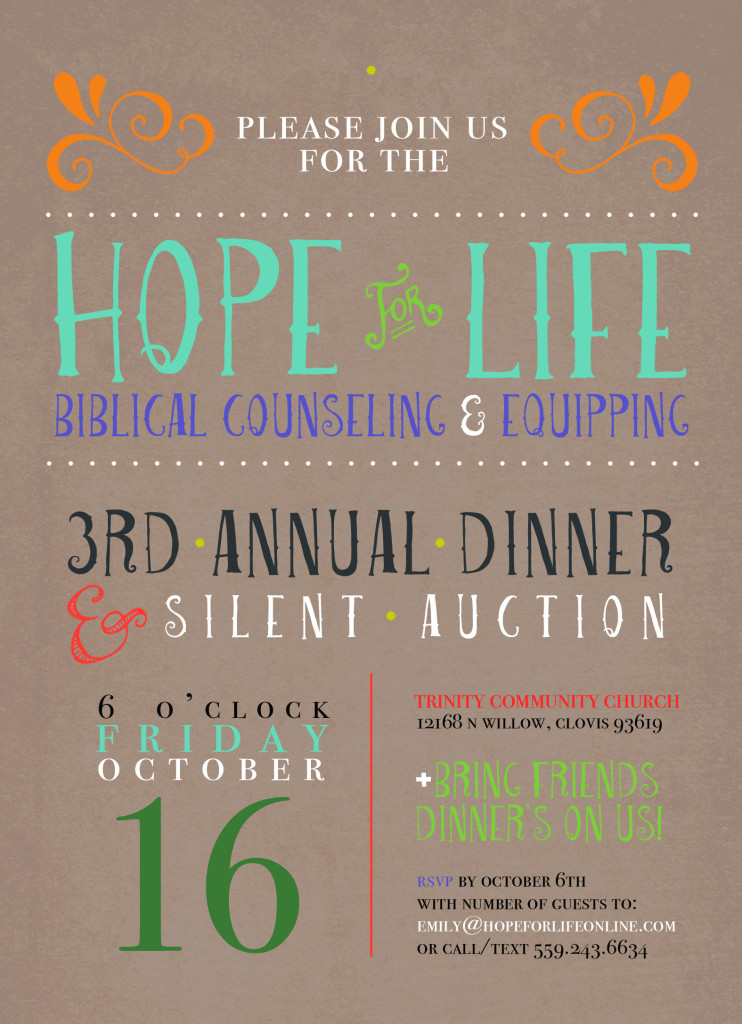 Annual Dinner + Silent Auction
Hope For Life's Third Annual Dinner and Silent Auction is almost here! If you haven't already received one in the mail, consider this your official invitation. We would love to have you join us on Friday, October 16th at Trinity Community Church in Clovis (get all the details above – or on our facebook event page).
This is a perfect way to find out more about the free counseling ministry of Hope For Life. The Dinner + Auction is a no-charge event where we get to share a (seriously) delicious meal, do some fun shopping for a wonderful cause, and enjoy hearing about how God is working in and through the ministry of Hope For Life sharing the truth and hope of His Word.
We'd love to have you introduce your friends to the ministry as well – the more, the merrier. Just let us know here or via facebook how many to plan for. Looking forward to seeing you soon!
Also, if you or someone you know has items that you'd like to donate to this year's auction, we would love to have them. You can make a note of that here too and we'll be in touch.