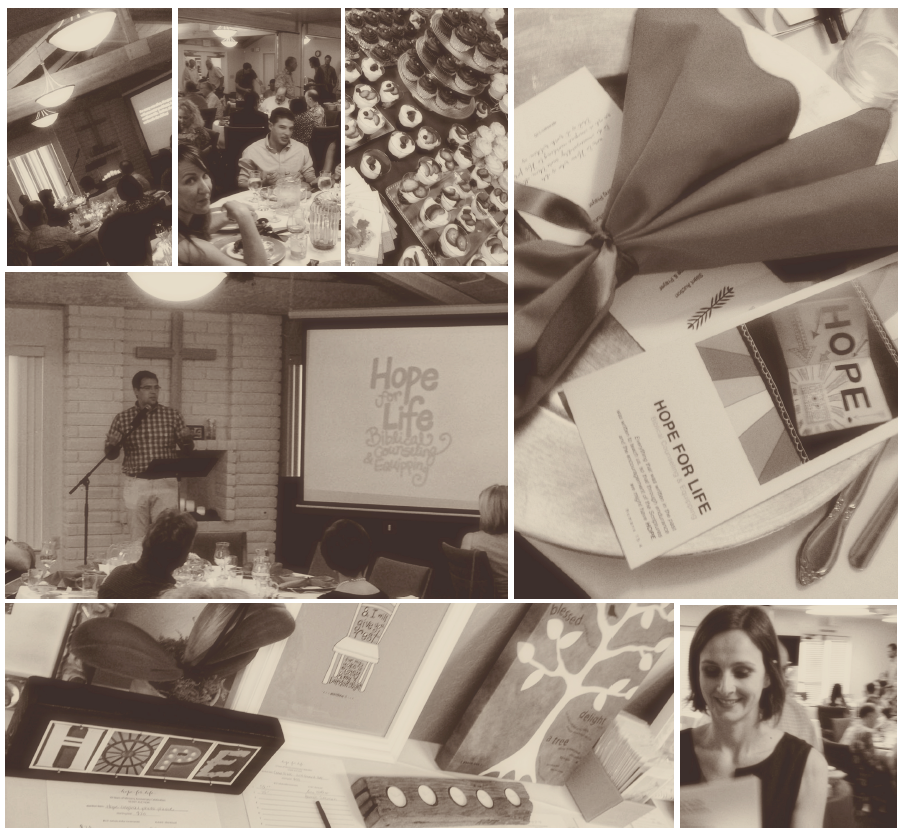 We hope you've had a wonderful summer, and are looking forward to jumping back into the fall swing of things!
Like most of you, ours was a very full season – in both ministry and family happenings.
For starters, we kicked off June with our first ever Hope for Life Dinner, which was a fantastic time of fellowship, food, art, testimonies, and sharing about how Hope for Life is impacting marriages, individuals, and the church as a whole.
We were greatly encouraged to see so many people tangibly support the ministry of counseling and equipping with their gifts, their service, and their presence. We also know many of you just couldn't make it that evening (due to weddings, graduations, etc.), but we're looking forward to seeing you at next year's dinner, as we plan to make it an annual event!
Thank you to everyone who came and celebrated the faithfulness and provision of the Lord for this ministry. And thank you for partnering with us to share His hope for life.